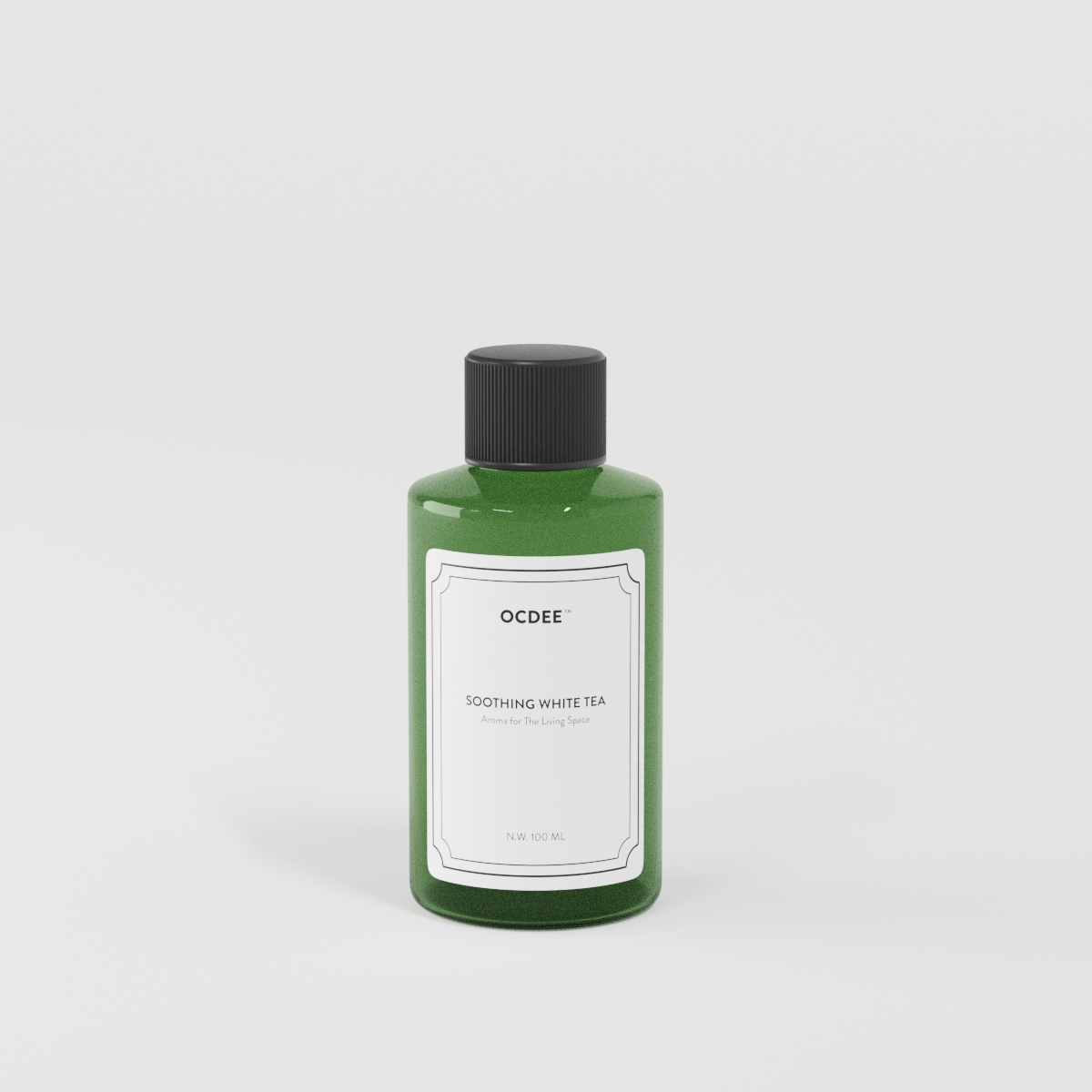 Soothing White Tea (100ml)
Pre-Order only. Shipping will begin from 19 December onwards

A blend of aroma and essential oil to enhance the smell of your home environment and elevate your mood. Best use together with OCDEE™ ScentFlow Scent Diffuser Machine to create your ideal ambience. 
Key Notes
White Tea, Peach, Jasmine

Mood
Soothing, Delicate, Sweet, Lovely


IMPORTANT
All of our aroma and essential oil blends are for scent diffuser machine use only. Do not use topically or ingest. If ingested, contact a local poison control center immediately or seek professional medical care. Direct contact with eyes, mucous membranes, or skin may cause serious irritation and harmful effects. If you have any medical conditions or concerns, please consult a health care practitioner prior to diffusing oils.